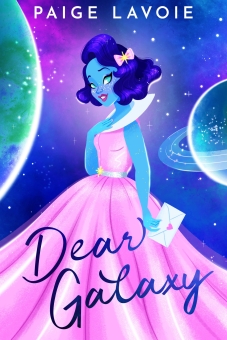 As the school's advice columnist, Susie Starlight has all the answers. It doesn't matter that she's never

1. Been on a date.
2. Traveled off-planet.
3. Made a decision without her trusted guidebook.

Working anonymously as Miss Galaxy, she has steered every relationship at Galaxy High. While Susie might not have any experience, The Space Age Ladies' Guide to Romance and Social Affairs does—and she follows The Guide's advice to the letter. Even when it means giving up on winning the attention of her longtime crush or sparking a love story of her own.

When an anonymous love letter arrives at her desk for Miss Galaxy, Susie gathers her courage, friends, and a souped-up space cruiser to embark on a scavenger hunt through the stars.